Nomura Warns "Vol-Control" Funds Continue To Drive Incremental "Sell Flows"
Simply put, Nomura's MD of Cross-Asset Strategy, Charlie McElligott, warns, it's not over yet…
Yesterday was a reminder on the magnitude of the $Gamma clean-up that is being worked out of by the US Eq Vol Dealer community as per the 50-handle S&P mush-down in the final hour of the session…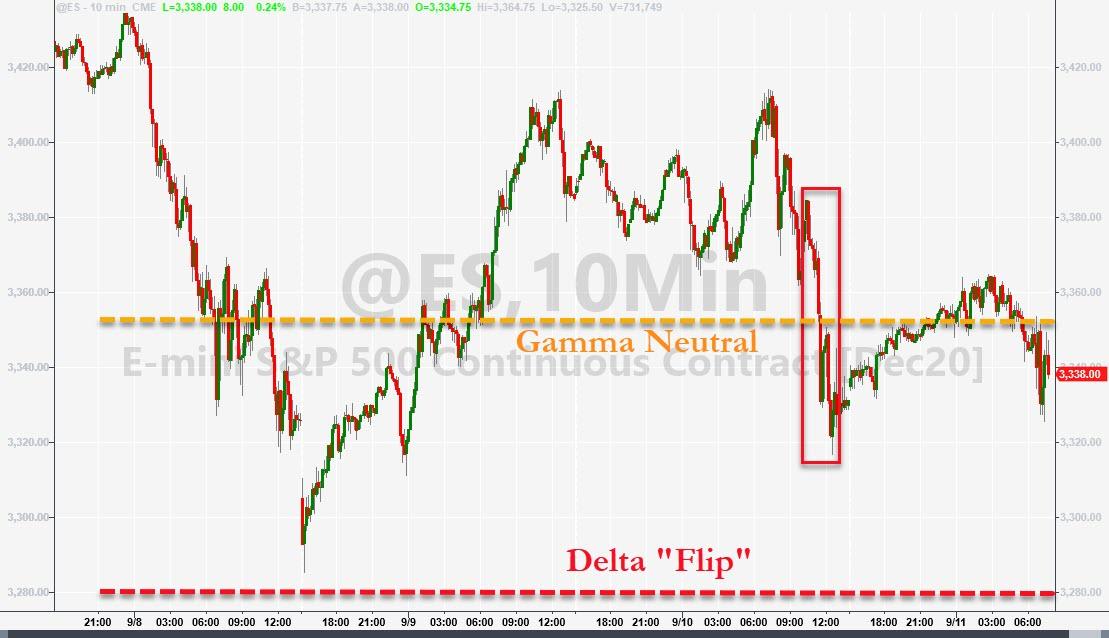 The Tech mega-cap single-names notably fell all while Vols (VIX and VXN both 'down') and Skew underperformed significantly despite the index-level market move sharply lower… "spot down, vol down"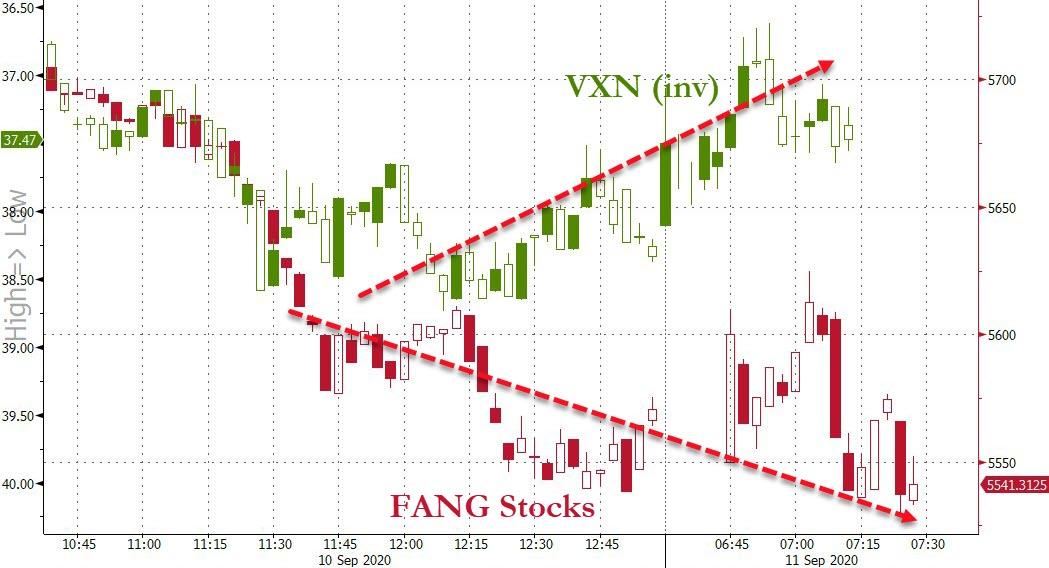 …simply because base Vol remains really elevated / rich and has more room to reprice lower…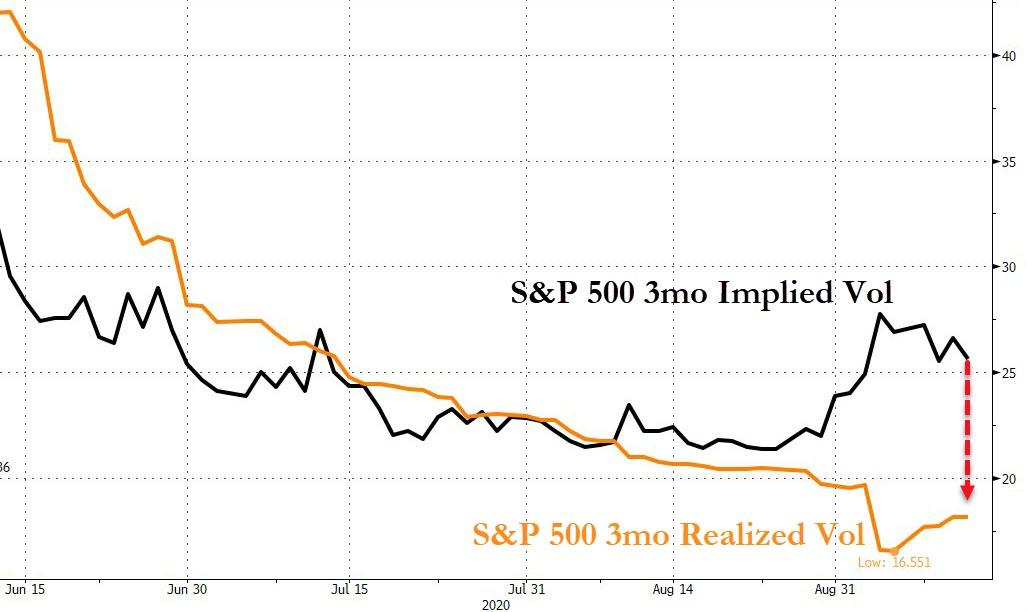 Currently we see S&P holding kinda-sorta approx around the "Gamma Neutral" line of 3353 (ex 9/11/20 expiry), while we'd expect Delta to "flip" below 3280.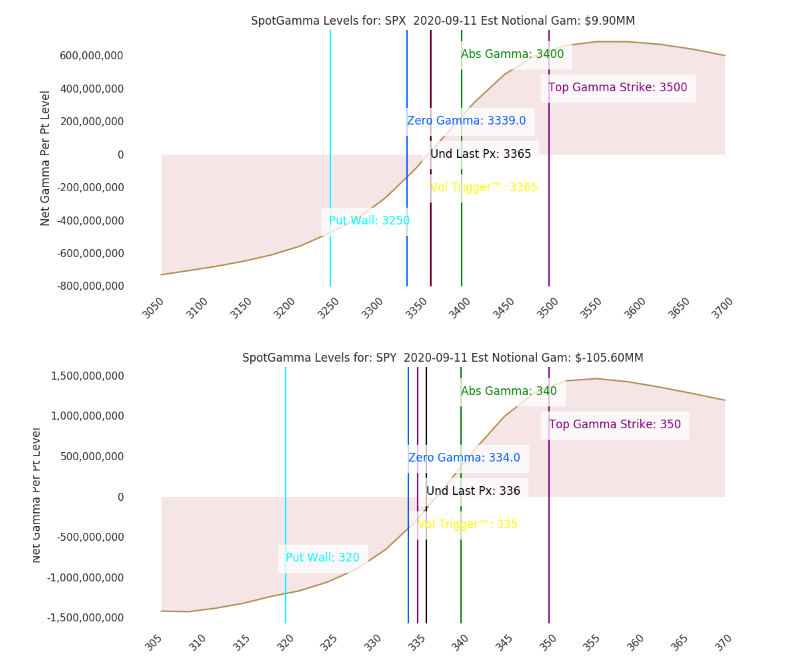 It of course is also likely we are finally getting some Asset Manager selling-down of that prior 100%ile (since 2006) net $long position in S&P futures, as we saw "large lots" futures selling really pick-up midday and continue all the way into the close yesterday
As recently discussed here too, back on the subject of Vol Control funds – where I've highlight recently the speed & violence of the realized vol correction, and its impact in now making 1m realized vol (21.6, 66th %ile) higher than 3m (18.0, 49th %ile) for the first time since July.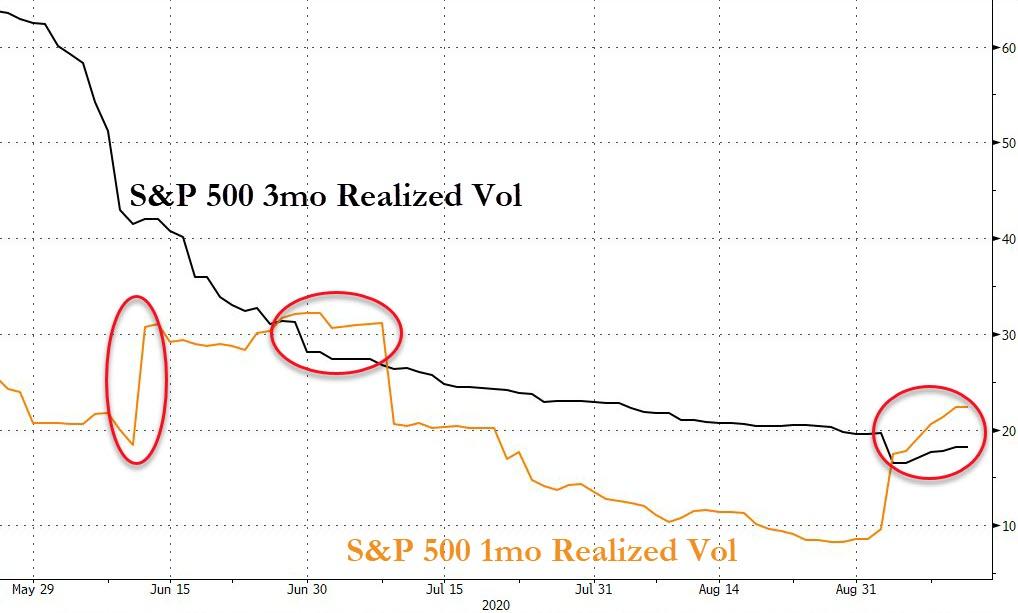 This matters because it means that since yesterday, our VC model has switched to that "1m realized vol lookback window" (and not 3m) to determine the target Equities allocation; and this comes simultaneously as the 3m was set to substantially add more equities exposure, due to that large -5.9% day back on 6/11/20 having dropping out of said 3m realized vol lookback sample.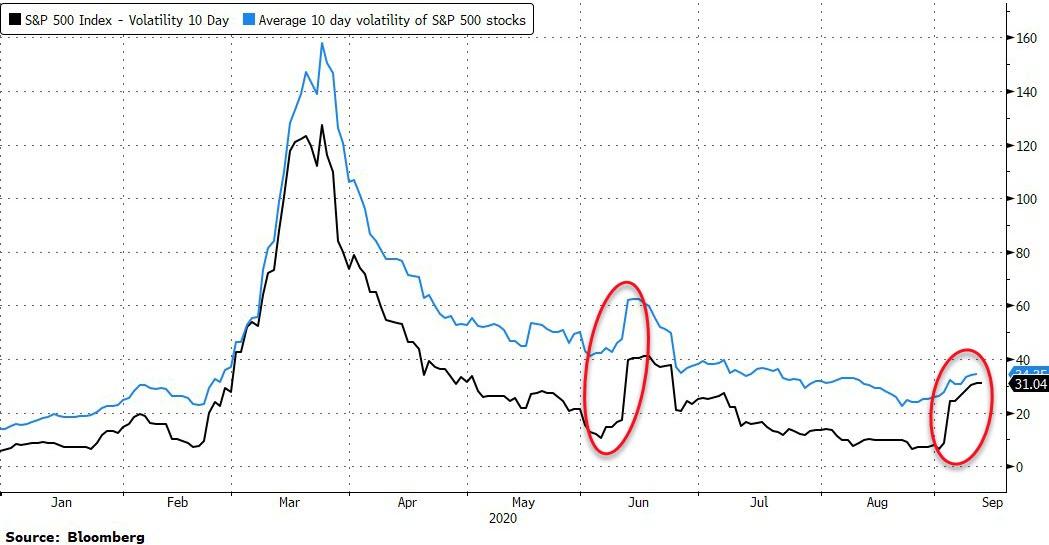 There is still buying to do in a scenario of a swift resumption to "0% daily mkt move" days, which would need to be sustained in coming weeks…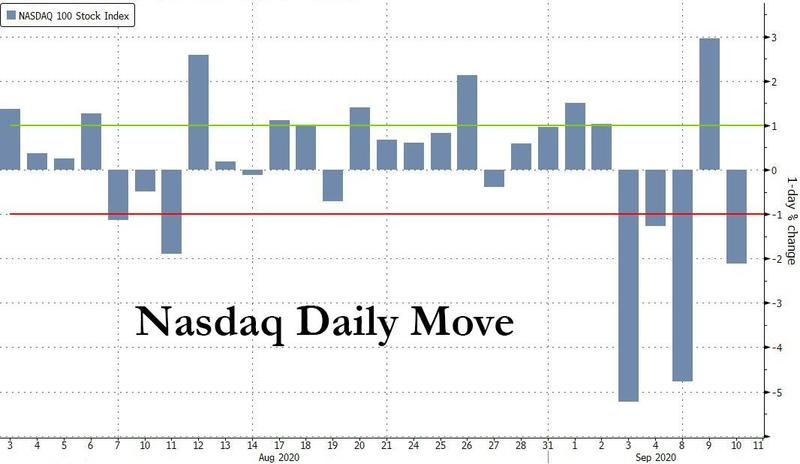 …however, there is now a far greater probability now than before that more daily swings which keep 1m realized 'averaging up' will drive instead incremental "sell" flows from VC, which has now SOLD -$14.2B of US Eq over the past 1w due to this "vol tremor," after previously having having added ~$70B over the past 3m.
Just as we warned on September 3rd, as we first exposed Softbank's shenanigans…
And that is just what has happened since that incessant, irrational, over-leveraged bid has left the market…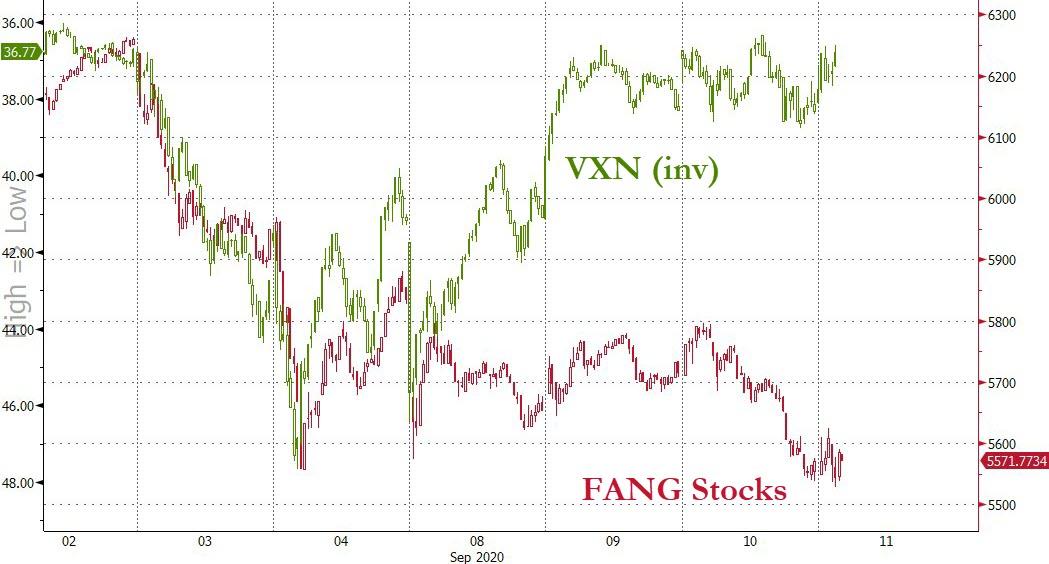 As McElligott notes, there's a lot more "selling" to come if those Vol-Control funds reverse.