As the Nasdaq goes from new record to new record high day after day, passively lifting AAPL to become the world's first $2 trillion market capitalization company, something uncomfortable is happening under the hood.
While the concentration of gainers in the Nasdaq has been well-discussed…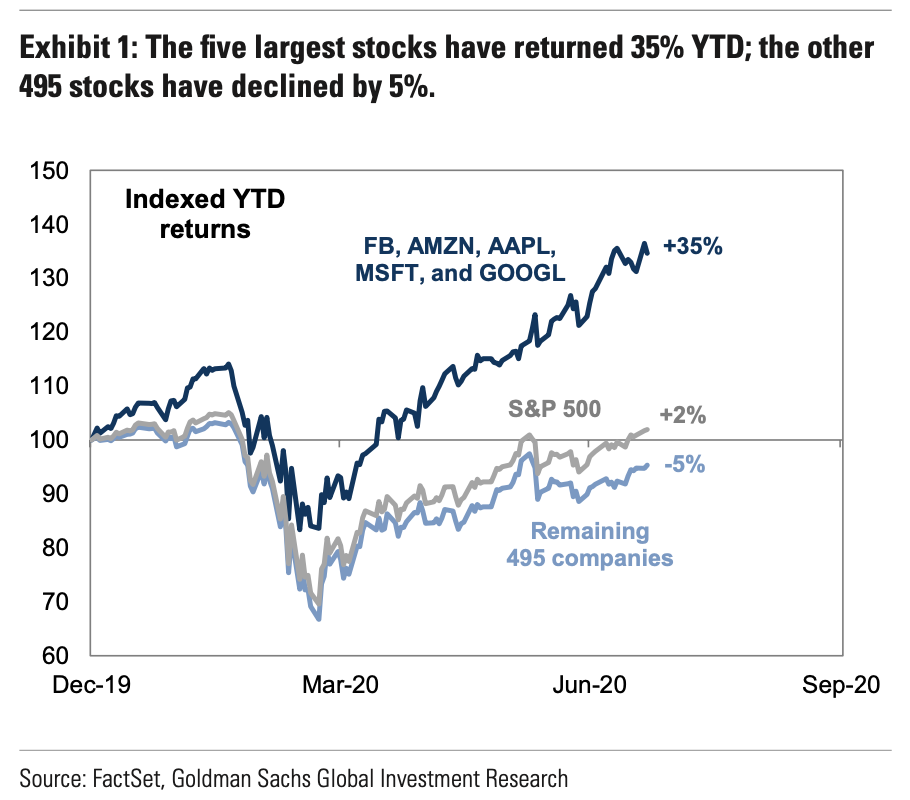 There is an increasingly ominous major (bearish) divergence between the 'price' of the index and the breadth of its underlying components (in this case, the % of names above their 50-day moving average) suggests trouble ahead…
It certainly did not end well in February as the index continued to rise in the face of growing virus headlines from around the world (but under the hood, a growing number of names were doubting the index's apparent omnipotence).
What is perhaps more notable is the potential for this to end… soon.
Nomura's Charlie McElligott writes today about the impact of tomorrow's options expiration given the derivative market's exposure going in.
The $Gamma seen in QQQ (Nasdaq) options remains rather "extreme" at 87.3%ile (was 95th %ile into yday) as we have rallied violently to upper strikes.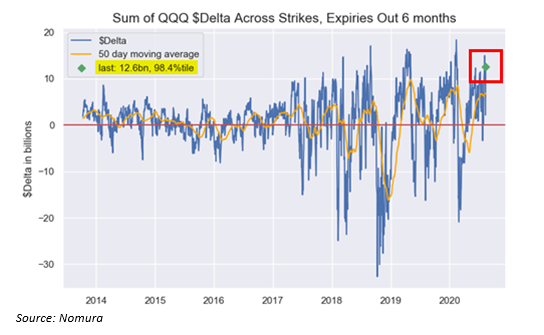 This, McElligott warns, in conjunction with 99.3%ile $Delta and now an expected 58% of the Gamma rolling-off after this Friday's expiration (!!!) makes the case for potentially "binary" price-action next week with a catalyst in either direction, as Dealer "long Gamma" hedging flows should collapse thereafter and allow for a much larger range of movement.
Additionally, the cross-asset strategy MD notes that he currently sees QQQ Gamma "flipping" below $272.06, ex tomorrow's expiry…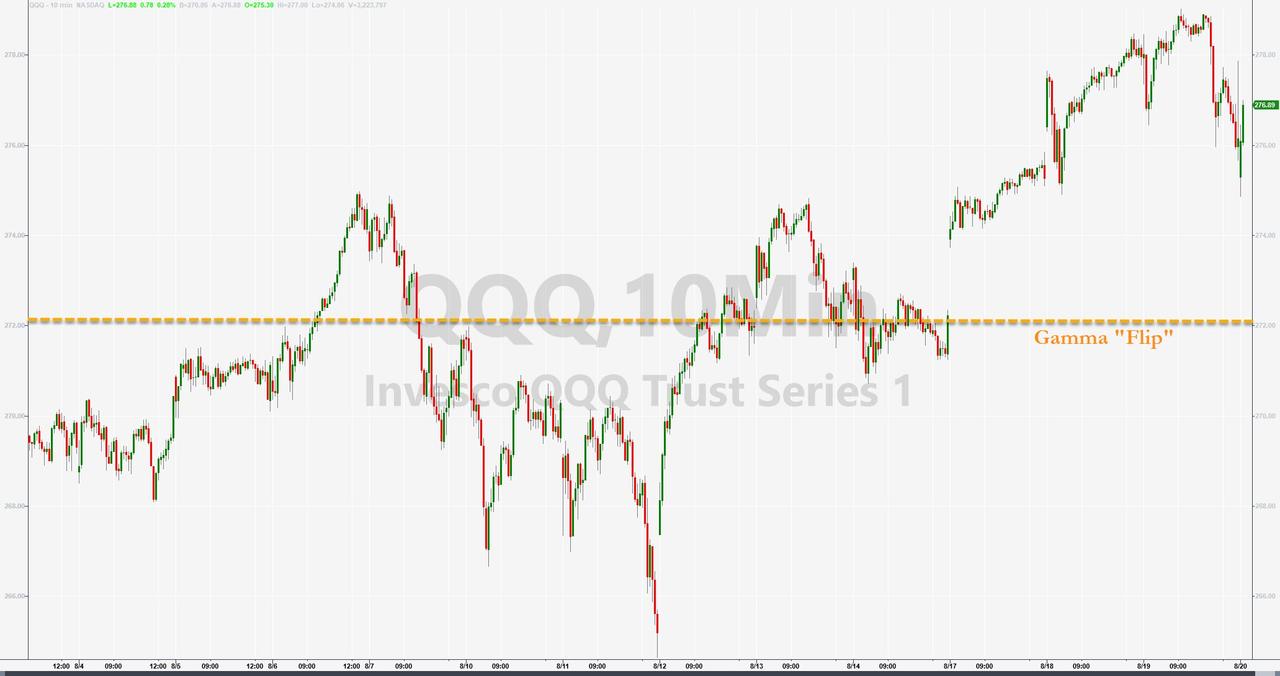 Trade accordingly.